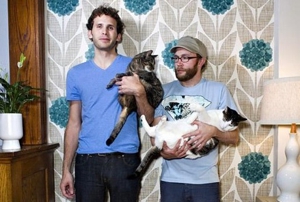 Chicago remix duo The Hood Internet (Aaron Brink and Steve Reidell) have hit the new year in a really hard way with some pretty excellent new mashups. I heard about these guys last summer, when they put Ratatat against Michael Jackson for Billie "Wildcat" Jean to celebrate the late king of pop, but there newer work is better than ever. My current fave's are:

The XX vs. DMX (The XX Gon' Give It To Ya)

Washed Out vs. Nicki Minaj (Crazy Hold Out)

YACHT vs. Ke$ha (Summer Of Tik Tok)

Really raiding the best tracks of 2009 lists, these three songs are all 2010 releases. Currently on tour (though no NY dates), check em out. Get your game up everybody.